Tailored Clinical Research Solutions
TCRS is a Clinical Research Organisation that provides a full range of clinical development services to pharmaceutical companies, biotechnology organisations and university academics.
Created by a team of senior academic hospital researchers, we offer a highly developed network of contacts and working relationships within the UK healthcare system.
Our combination of clinical development expertise and in-depth knowledge of investor requirements makes us ideally placed to support clients in formulating and delivering their clinical development plans.
With a network of Senior CRAs and Project Managers across Europe, and strategic partners in the USA and Australia, we provide global reach coupled with a lean and highly cost effective infrastructure.
Whether you are seeking full support for every aspect of your clinical development programme or are looking to outsource just one part of a study we bring a customer focus that complements our in-depth knowledge.
TCRS offers flexibility, momentum and value.
Dr Peter Maclennan
Chief Operating Officer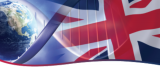 United Life Sciences
United Life Sciences (ULS) is a strategic partnership representing over 1240 life science and healthcare organisations across the UK and internationally. The partnership was formed by four Founding Partners: the BioIndustry Association (BIA), Bionow, BioPartner UK and One Nucleus (ON) in 2014 and MediWales joined in 2015.

The ULS collaboration has member and the wider UK life science sector at the heart of its purpose and is the basis for all joint activities. We strive to avoid duplication of effort and coordinate the founders' activities whilst recognising each other's areas of strength so that member companies can benefit from more effective and coherent sector support.

Since 2012 ULS partners have worked together on a range of activities - including the creation and publication of a UK Life Science Manifesto 2015 - 2020, which is aimed at all political parties, and calls for the Biomedical Catalyst scheme to be continued in the interest of the nation's health and wealth: click here to download the 2015 updated BMC report. ULS has also hosted a number of joint events both in the UK and overseas, and will be undertaking further joint initiatives plus providing cost effective attendance at each other's events to maximise the international impact of the UK. Discounts are available to each other's members for 3 of each of our major events so please check with your membership organisation for details.
Virdis Group
Global Executive Search - Specialists in Lifesciences
GROWTH - As your business develops you need other talented people to join your team and make their own contribution to deliver that new growth. Finding the right individuals is so much more than matching a set of skills and experience criteria.
TRUST - At Virdis we are life-science specialists with years of international experience and a track record of finding exactly the people to help shape a company's future. Our existing clients have trusted us with executive search assignments for years, and it is no surprise that our new clients come almost exclusively through personal recommendation.
UNDERSTANDING - We are successful and we deliver; precisely because we take the trouble to understand your business and where you need to get to. You are the expert for your business; we are the experts in executive search. Together we establish what your business requires, and then we go to work for you - using our specialist Virdis network, extensive database and sheer determination to find them.
OPPORTUNITY - Make the most of our experience and advice. At this International Partnering Conference take a few minutes for a conversation with Nathalie Rowell, our Senior Consultant.